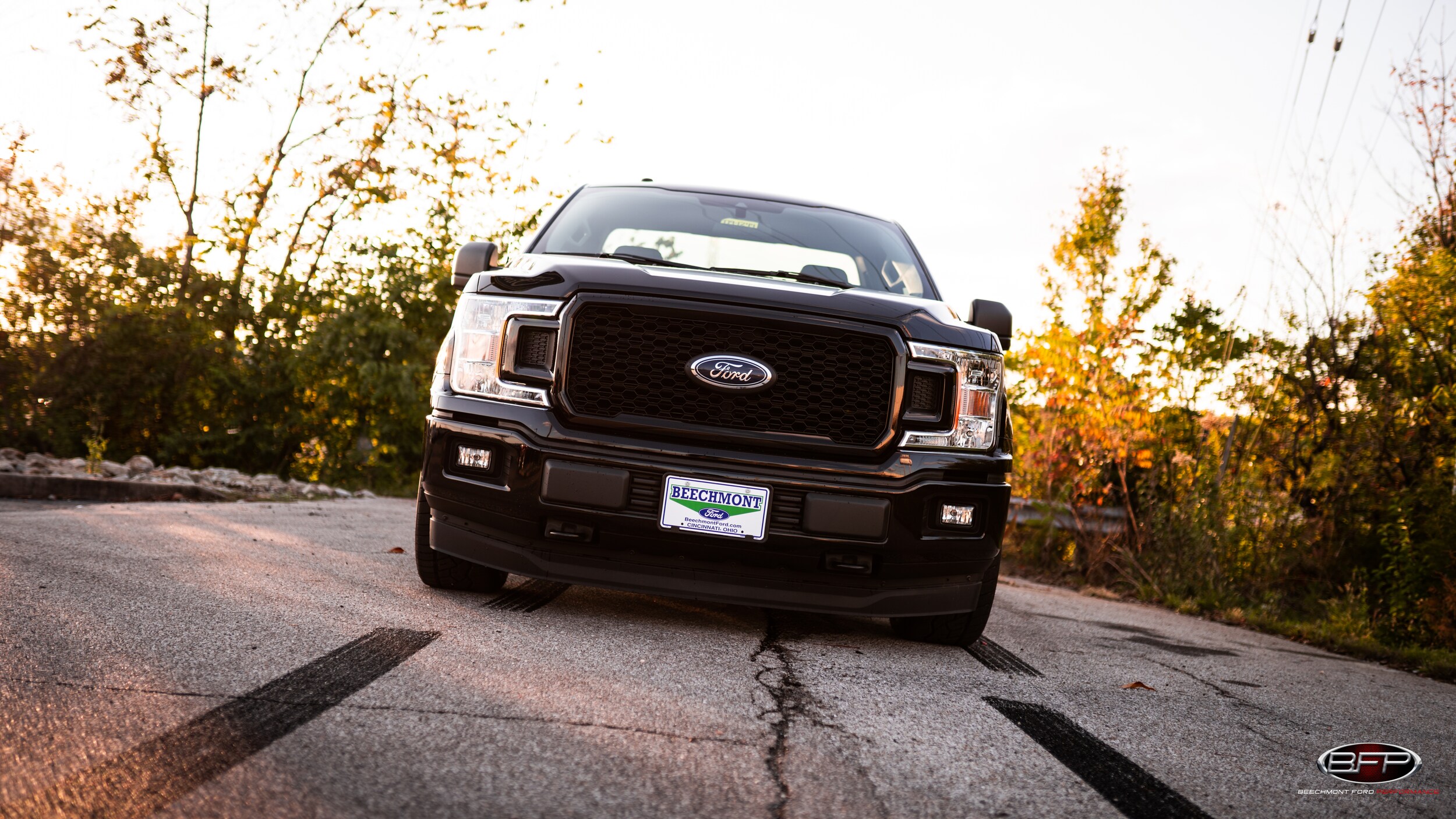 725 HP 2020 F-150 for $49,995!
This SVT Lightning inspired monster starts with:

2020 4WD STX 5.0L F-150 Crew Cab3.0L Gen 5 Whipple or ROUSH Performance Supercharger
725 horsepower Whipple or 650 HP ROUSH 

Package includes all parts, install and tuning


LET'S BUILD YOUR TRUCK!
Just fill out the contact card and a member of our Performance Team will reach out!
Why Whipple? Whipple has built a very solid name in the Ford Performance world through years. They have done this by offering great performance and very reliable power. They have teamed up with Ford and Shelby America for several projects including the new Cobra Jet and Shelby Mustang. 

The Truck:
 While we wanted to offer an amazing deal on this package, we didn't bolt this supercharger onto your average work truck (we will if you want us to though). This is a 2020 Ford F-150 STX Crew Cab. It has color matched bumpers, 17″ wheels, fog lamps, SYNC Bluetooth technology and more! We figured this would be a pretty awesome canvas for some custom builds. (Not your style? See below)
What if you want more?
The sky is the limit. We've said this a million times but if you can imagine it, we can and will build it. Need 4X4? No problem! Need a crew cab? No problem! Want more options? No problem! We can start with any F-150 and completely customize it in any way that you'd like. We offer custom wheels, street/off-road tires, paint, wraps, suspension, superchargers and anything else that you could possibly want to do. Through our current partners, we have over 65,000 performance parts at our disposal.
LET'S BUILD YOUR TRUCK!
Just fill out a contact form and a member of our team will reach out!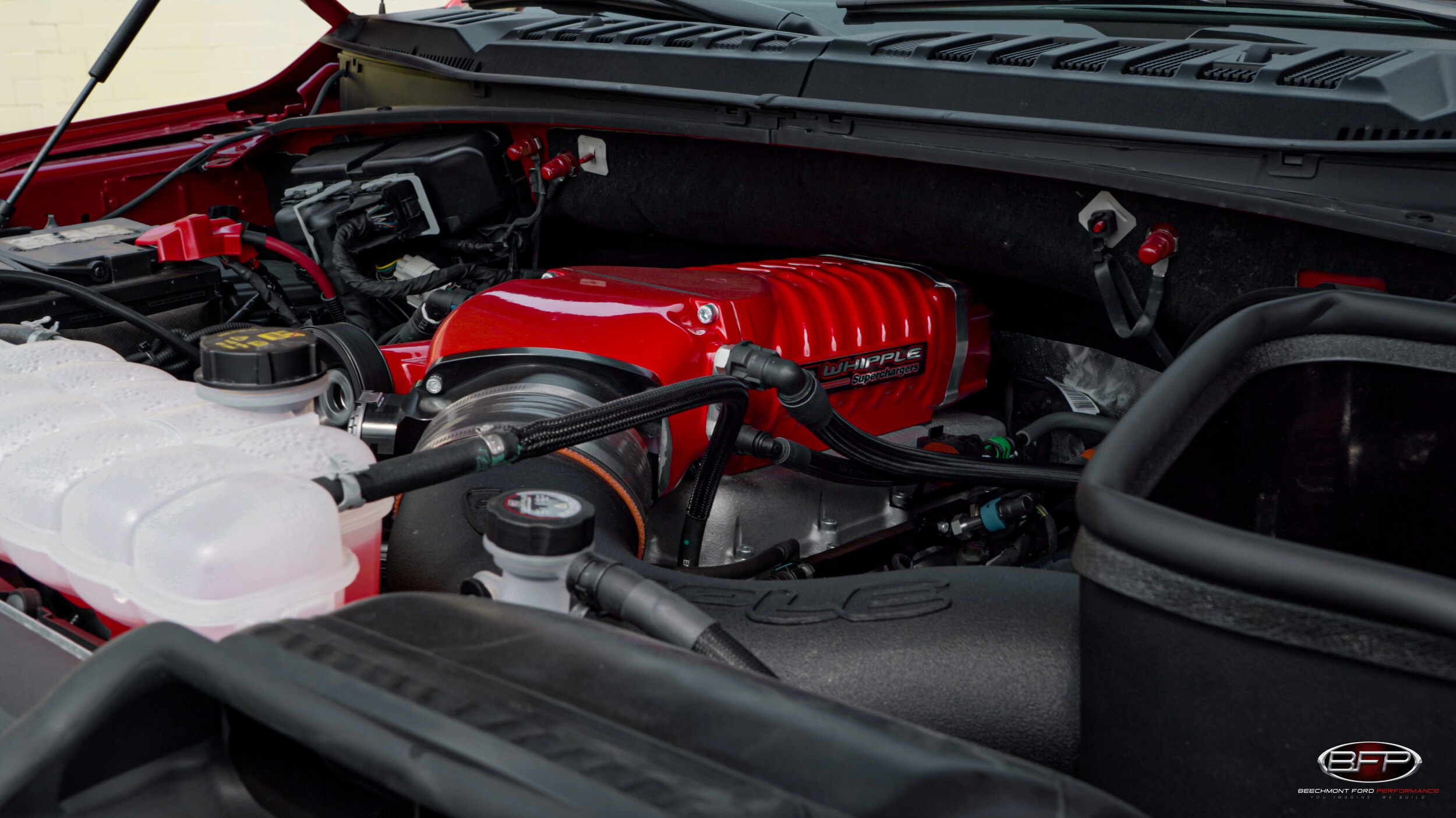 What about the warranty?
 If any damage was done to Ford's power train as a direct result of this upgrade, that repair would not be covered by Ford. 
Our ROUSH Supercharged F-150's that makes 650 horsepower and 600 
lbft
 of torque backed by an included 3-year 36,000-mile warranty from ROUSH.
However, Ford's warranty is still in tact for any non-related defects. Reach out to a Performance Specialist for more information!
Whipple OR ROUSH? As impressive as Whipple is, very few brands have established a partnership with Ford Motor Company as strong as ROUSH Performance. Luckily for us, we offer both! Our ROUSH builds lead the charge with the impressive 650 horsepower, backed by a 3-year 36,000 mile powertrain warranty.
Whipple offers a ton of value as well! A brand-new 725 horsepower F-150 for $49,995 has been a huge hit. It's all preference but if you ask us, ROUSH is the best balance of performance and reliability. 
No matter what your performance goals are, Beechmont Ford Performance is the answer!
LET'S BUILD YOUR TRUCK!
Make an Inquiry
Showroom Hours
Monday

9:00am -6:00pm

Tuesday

9:00am -6:00pm

Wednesday

9:00am -6:00pm

Thursday

9:00am -6:00pm

Friday

9:00am -6:00pm

Saturday

10:00am - 6:00pm

Sunday

Closed