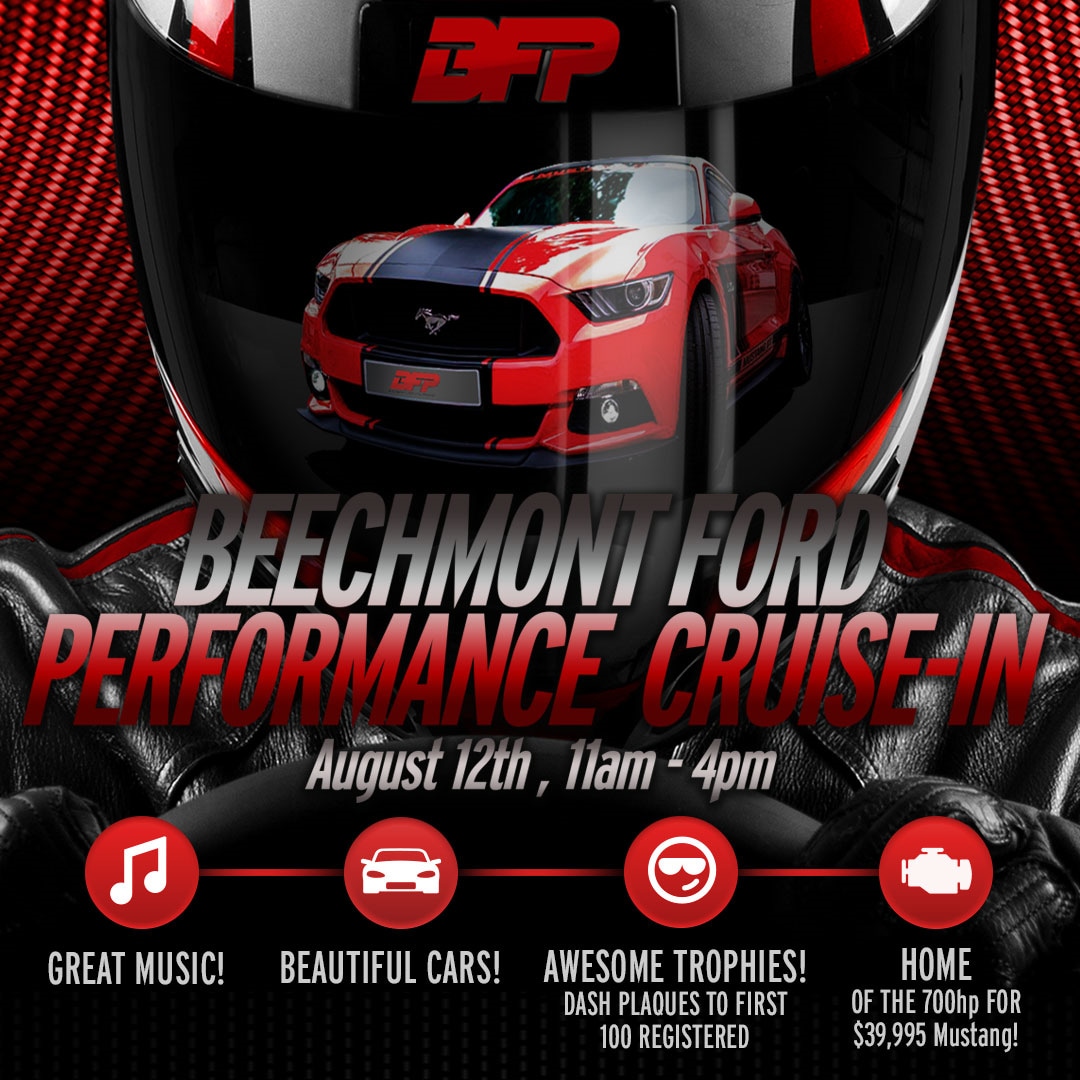 Beechmont Ford Performance will have a busy summer as we dive into the world of high-horsepower fun! To celebrate the addition of our Performance Division, we are having a car show August 12th from 11:00 am - 4:00 pm. This is open to all makes and models!

Entertainment will be hosted by none other than JD Hughes himself! He will be onsite playing all of your favorite car show music and as always, we are sure he'll be the life of the party.

Food will be available for purchase. Kristina and her Donatos team will be on site serving fresh, cheesy slices of the best pizza in town! Beside her, Mountain BBQ will be on site to serve their legendary pulled pork, chicken and burgers. They will also be serving their crispy Saratoga chips, creamy mac n' cheese and their Cajun French fires. Mtn Dew, Coca-Colla products and fresh brewed Iced Tea will served all day as well! Cool off with 12 Degrees Itallion Ice which will be available for purchase throughout the entire show!
Trophies and Dash plaques are going to be awesome this year! 100 FREE dash plaques to the first 100 cars registered and trophies will be up for grabs for ALL MAKES AND MODELS!