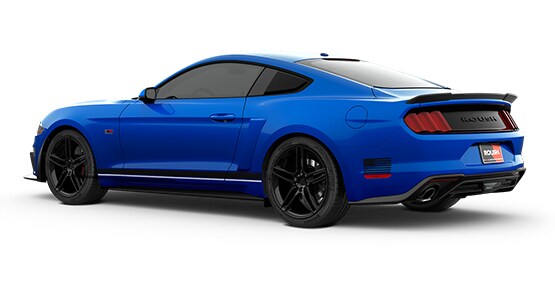 Beechmont Ford and the Ultimate ROUSH Lightweight Mustang

Harnessing the power of Ford's 2.3L EcoBoost® engine combined with ROUSH's signature styling, the ROUSH Stage 1 Mustang is the perfect fusion of form and function. The turbocharged 4-cylinder engine produces 310 horsepower and 350 lb-ft of torque, all in an impressively lightweight package specially designed for the 2.3L's increased power. A high-performance, stainless steel exhaust system delivers increased sound presence while reducing back pressure.
 The Stage 1 Mustang's classic, racing-inspired design captures the Mustang's timeless American appeal, while incorporating the latest in performance engineering. The ROUSH R8 aero package is designed with maximum airflow and downforce in mind. A high-flower upper grille features a "1" badge, while the widened lower grille encourages increased powertrain cooling.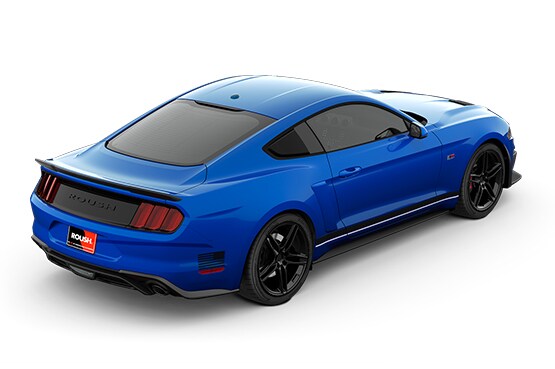 The Stage 1 Mustang graphics package comes standard in a variety of color choices. Optional additional graphics provide a customized design touch.
Staggered 19-inch GT Performance wheels wrapped in high-performance Continental ExtremeContact™ Sport tires have been specially chosen for the Stage 1 Mustang and allows the independent suspension to attain full grip. Additional suspension and wheel upgrade options available.

WARRANTY
At Beechmont Ford, we're committed to upholding the standards of great craftsmanship by backing the 2018 ROUSH Stage 1 Mustang with a 3-year/36,000-mile limited warranty. This warranty covers all ROUSH upgrades and is in addition to your standard Ford warranty. We test all of our vehicles and equipment rigorously, but you can be confident that any issues that occur down the road are covered.
Make an Inquiry
Showroom Hours
Monday

9:00am -8:00pm

Tuesday

9:00am -8:00pm

Wednesday

9:00am -8:00pm

Thursday

9:00am -8:00pm

Friday

9:00am -8:00pm

Saturday

9:00am - 6:00pm

Sunday

Closed