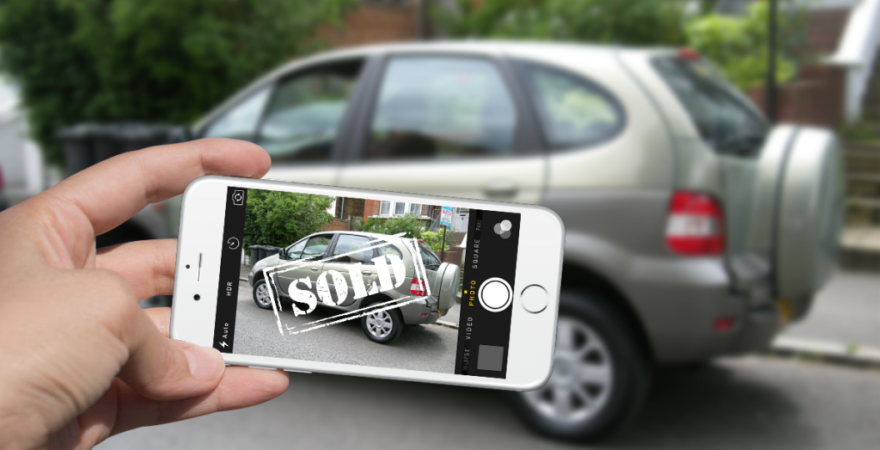 Sell or Trade Your Car to Beechmont Ford
Got a Used Car, Truck, or SUV to Sell or Trade? Come See the Team at Beechmont Ford
In today's busy world, it's only natural for Amelia, OH drivers to want things to be easy. When you are trying to keep up with all the hustle and bustle of your daily life, it is very important that there are somethings you can count on to be simple and streamlined. This is why so many people dread selling or trading in their car, truck, or SUV. They expect it to a difficult, painstaking experience. At Beechmont Ford, located at 600 Ohio Pike in Cincinnati, OH, we have found a way to make selling or trading your vehicle quick and easy.
I Can Sell My Car to Beechmont Ford?
It probably comes as a surprise to some Batavia, OH customers that they can sell their car, truck, or SUV to Beechmont Ford. The good news is that it is true. We are always looking for pre-owned vehicles to add to our collection and we will buy any make or model. While a car dealership may not be the first place you think of when you thinking of selling your car, the team at Beechmont Ford can say that we will provide you with the easiest way of selling your vehicle and we are guaranteed to offer you fair market value.
Why Should I Sell My Vehicle to Beechmont Ford?
Are you a Milford, OH driver wondering why you wouldn't just sell your vehicle privately? While you have the option of selling your car, truck, or SUV in a private sale, it may not be the best, or most efficient choice. If you've every sold a car in a private sale, you know that it can become quite involved. Many drivers spend a lot of their free time advertising their car and responding to questions from interested people.
There is also the time that you spend setting up appointments for people to come look at the vehicle. Once you've found someone who is interested, there is no guarantee that they will make you an offer that reflects the fair market value of your vehicle. At Beechmont Ford, not only do we streamline the process, we always make an aggressive offer. You don't even need to buy or lease anything from our dealership.
Trading in Your Car to Beechmont Ford
At our dealership, we give our customers the ability to trade in their car, truck, or SUV as well. Our inventory is jam-packed with some of the best new Ford models in the lineup. When you visit us in Cincinnati, OH, you'll find fan-favorites like the F-150, Escape, Explorer, EcoSport, Edge, Ranger, Mustang, and Fusion. We have sales consultants that can answer all your questions about all the vehicles on our lot and provide you with a pleasant and painless car shopping experience. We also have a finance center dedicated to obtaining affordable auto financing for you.
We also have a huge inventory of pre-owned vehicles. You'll find used Ford models, as well as options from many of the top brands in the world, like Chevrolet, Jeep, Kia, Lincoln, Nissan, GMC, RAM, Hyundai, Toyota, and Subaru. We make trading your vehicle as simple and easy as selling it.
How Do I Sell or Trade My Vehicle in at Beechmont Ford?
Are you wondering how to start the process of selling or trading in your car to our dealership? It all starts with one simple step. Beechmont Ford has a trade evaluator tool that starts the ball rolling. This tool will give our team the information it needs to start the process of getting your vehicle's market value. The trade evaluator tool will collect some data about your car, truck, or SUV, including:
Year
Make
Model
Condition
Mileage
Features
Once you've submitted the form, you can set up an appointment to get your car appraised by our used car manager. They will go over your car and match up the information with the form you submitted. Once the appraisal is complete, we will make you an offer for your vehicle. If the offer is to your satisfaction, you can leave with cash for your car. You can also use the equity from the offer toward a newer vehicle.
Reach Out to the Team at Beechmont Ford
Beechmont Ford, in Cincinnati, OH, is your hub for trading or selling your car, truck, or SUV. Use our trade evaluator tool, or reach out to a sales consultant, today to get started on the simplest way of unloading your current vehicle.